Contact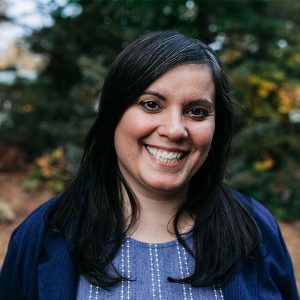 Evangelina
Gonzalez-Dufresne,
MSW, LICSW
Interim Director of the BSW Program & Director of BSW Field Placement
Social Work
(508) 849-3430
Academic Agreements
Accelerated Degree Program
Gen Ed Curriculum
Honors Program
Study Abroad
Advanced Standing
Social Work | BA
Program Overview
The Bachelor of Social Work (BSW) program is accredited by the Council on Social Work Education (CSWE), and is dedicated to preparing social work students for further education and employment.  Because of the program's multidisciplinary approach, Anna Maria College Social Work graduates go on to a variety of careers in public and private social work agencies. The Social Work program prepares baccalaureate-level students for generalist practice and utilizes a holistic approach and person-in-environment (the family, community, organizations, and broad social systems) framework that simultaneously focuses on strategies and guidelines for ethical practice, advocacy skills, and respect for human dignity.
The program has a strong field placement component, with students completing a 100-hour internship during their junior year and a 425-hour field placement during their senior year. BSW students at Anna Maria have an opportunity to complete a Master's in Social Work with 30 plus credits with study at the Advanced Standing level.
More Information
Course of Study
Social Work Degree Completion Program
BHWET Grants
Meet Our Faculty
We're Here For You
Social Work Degree Completion Program
The Social Work Degree Completion Program was developed to provide an opportunity for community college graduates and individuals who currently work in the field of human services to complete their degree in social work. When enrollment allows, evening and weekend classes may be offered, otherwise classes are traditionally held during the day. Summer courses are available when enrollment allows.
Admission to the Bachelor of Social Work degree completion program requires
Completion of an associate degree in human services, sociology, psychology, or any related discipline. Work experience cannot be granted towards course credits towards a BSW degree.

Completion of 56-plus traditional semester hours from college-level courses taken at an accredited institution of higher learning and completion of two (2) years of full-time work experience or current employment at a social welfare agency.

A minimum cumulative GPA of 2.50 or higher on a 4.00 scale in all previous college course work (applicants with an overall GPA of 2.0 – 2.49 may be conditionally accepted)

Two recommendations: one from the director of the associate degree program or relevant program representative and another from an immediate supervisor (internship or agency that the applicant is employed).

A 2-3 page application letter, written by the applicant, indicating interest in pursuing a career in social work. Include personal qualities, special skills, experiences, or qualifications you bring to the profession

Signed Statement Understanding that you will be subject to a Criminal Offender Record Information (CORI) check as part of your field placement (form is attached)
For additional information about the Social Work Degree Completion Program please contact:
Kelly G. Sullivan, Director of Social Work at ksullivan@annamaria.edu
Apply