Contact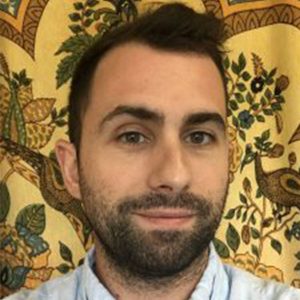 John
Pratico,
MA, CAGS, PsyD, LMHC
Assistant Professor of Psychology
Director of Psychology Programs
(508) 849-3413
Academic Agreements
Accelerated Degree Program
Gen Ed Curriculum
Honors Program
Study Abroad
5th Year Masters
Psychology
Program Overview
The purpose of the Psychology Program is to advance the knowledge of psychological science through its work with the student body. Students in the psychology program will:
Honor academic excellence; 

Foster a sense of lifelong learning, leadership, and self-development; 

Promote excellence in service to humanity and to one's community. 
Specifically, the Psychology Program sees its mission to be that of preparing students for some of the common experiences after graduation, which include graduate school, research assistantships, and for working in careers in human services.  Finally, the Psychology Program is committed to nurturing a sense of respect for oneself and others and to encourage ethical and social responsibility in a diverse world.
More Information
Course of Study
Internships
Meet Our Faculty
We're Here For You
""Psychology has a long past, yet its real history is short."

– Hermann Ebbinghaus (1908)
Course Of Study
Students of psychology often find that their studies overlap with other disciplines in the social sciences. Psychology provides well-balanced that connects to other fields. The curriculum includes introductions to the basic concepts utilized in psychology, foundations of clinical practice, appreciation of societal issues and culture, and development across stages of the lifespan. Students may graduate with a minor in psychology by taking six courses which include two upper-level electives from the upper-level elective (300-level and beyond) in courses relevant to the field of psychology.  These elective courses do not necessarily need to be taken in Psychology, however, and can include courses from other programs such as social work, education, criminal justice, music therapy, etc.
Psychology Minor Curriculum Requirements (18 credits total)
PSY 101 General Psychology (3 credits)

One Developmental Psychology Course (3 credits)

PSY 207 Child Development

PSY 215 Adolescent Development

PSY 217 Human Development Across the Lifespan

One Clinical Psychology Course (3 credits)

PSY 306 Abnormal Psychology

PSY 313 Personality Theory

One Sociocultural Psychology Course (3 credits)

PSY 322 Social Psychology

PSY 324 Cultural Psychology

Two Upper-Level Elective Courses (6 credits total)
Students have the option of taking two courses from one content area and use the additional course as an elective.  For example, students could take PSY 306 Abnormal Psychology and PSY 313 Personality Theory, and they could apply PSY 306 to their Clinical Psychology requirement and PSY 313 as one of their upper-level elective courses.  Please consult with your academic advisor for guidance on fulfilling the minor requirements.
Addiction Studies Minor
The Addiction Studies Minor provides an interdisciplinary education as it relates to substance use, addiction, and recovery. Students will be offered courses in substance use theory, prevention, treatment, and social issues.  There is an additional track that concentrates on addiction counseling and prepares students in becoming a Licensed Alcohol and Drug Counselor Level 1 (LADC-1) in the Commonwealth of Massachusetts.  The goal of the minor is to increase student knowledge, competency, and skills as it relates to the field of addiction science. According to the www.mass.gov website,  "The LADC-I is a person licensed by the Department to conduct an independent practice of alcohol and drug counseling, and to provide supervision to other alcohol and drug counselors."
A person who has their LADC-I license can bill certain insurance companies for their services with a graduate degree in behavioral science. The license is designed to prepare people for careers in the field of substance use in various settings across the Commonwealth of Massachusetts.
However, it is also anticipated that there will be many undergraduate students who will be interested in Addiction Studies yet may not be interested in LADC licensure.  Hence, the Addiction Studies Minor is designed to have two tracks that are effectively distinguished as "licensure" versus "non-licensure" tracks. Regardless of track, students in the minor take four core courses.  If the student is not interested in LADC licensure, he or she will take two upper-level (i.e. 300-level or above) elective courses that are relevant to the field of substance use (e.g. HST 332 Drug Trafficking in Latin America). Students interested in licensure will take two graduate classes in counseling psychology as Fifth Year Option courses and will complete an additional 300 hour internship experience.
Addiction Studies Minor (18 credits)
PSY 205: Foundations of Addiction 1 – Macrosystems

PSY 206: Foundations of Addiction 2 – Microsystems 

CRJ 304 Drugs & Society

PSY 306 Abnormal Psychology

Upper-Level Elective

Upper-Level Elective
Addiction Studies Minor – Licensed Alcohol and Drug Counselor Track (24 credits)
PSY 205: Foundations of Addiction 1 – Macrosystems

PSY 206: Foundations of Addiction 2 – Microsystems 

CRJ 304 Drugs & Society

PSY 306 Abnormal Psychology

PSY 622 Counseling Theory

PSY 727 Counseling the Substance Abusing Client

PSY 815 Internship Seminar I (300 hours)
Internship
Students pursuing internship for licensure will need to meet the BSAS internship standards including supervised clinical work at an addiction site (e.g. a detox unit).  Students will need to take a seminar corresponding with the semester in which they complete their internship hours.
The Psychology Program at Anna Maria College aligns its learning goals and outcomes with the undergraduate psychology guidelines set forth by the American Psychological Association (APA).
Students will describe key psychological concepts and principles and will apply these psychological concepts to themselves and to society.


Students will use scientific reasoning to interpret psychological phenomena, and they will demonstrate information literacy in psychology. They will build these skills by designing, conducting, and interpreting their own psychological research.

Students will apply ethical standards to psychological science and to clinical practice.

Students will exhibit effective communication through writing and presentation skills.

Students will apply psychological content to specific professional skills and to career goals such as getting into graduate school, working as a research assistant, or finding a job in the field of human services. As such:

Students will improve their capacity for teamwork.

Students will enhance interpersonal relationships with diverse populations.

Students will explain sociocultural values that build communities.

Students will refine project-management skills.
Internships
Students will participate in an internship seminar course in the semester(s) in which they accrue internship hours and experience.  The course is designed to supplement the student's internship experience, and it also acts as an opportunity to support and supervise student interns.
This list below includes sites where students have worked in the past as well as sites where students could potentially work in the future.  Please consult with your academic advisor regarding internships that might be interesting to you.