Contact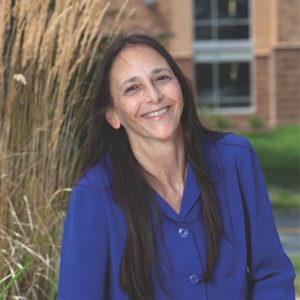 Lisa
Summer,
Ph.D, LMHC, LCAT, MT-BC
Professor of Music/Director of Music Therapy
School of Liberal Arts & Sciences
(508) 849-3454
Academic Agreements
Accelerated Degree Program
Gen Ed Curriculum
Honors Program
Study Abroad
5th Year Masters
Music Therapy
Program Overview
The Bachelor of Music in Music Therapy degree program is not open for enrollment and will be discontinued with the Class of 2025. Please read the Statement on the Future of the Anna Maria College Music Programs.
The music therapy program was the first music therapy program established in New England . It is approved by the American Music Therapy Association, and its graduates are qualified to sit for the Certification Board in order to become a Board-Certified Music Therapist. The Bachelor of Music in Music Therapy degree program prepares students for clinical practice as generalists immediately after graduation. In the first two years of the music therapy track, students acquire basic music core skills, learn clinical musicianship through hands-on class work and begin clinical placements in community settings.
Junior and senior music therapy majors focus upon learning skills and knowledge-based clinical competencies in the areas of techniques, theory and research. Concurrently, students complete 1,200 hours of supervised clinical practice and internships in the community, working with children, adult and elderly clients with psychiatric illnesses, cognitive and physical disabilities, and medical conditions. Note that some students choose a 9th semester internship option.